Just a quick post of our son Kai enjoying the beach today out in front of our construction project here in Crucita, Casitas del Sol. These beachfront town homes are really looking great! Only two of the five of are still available. And even though the remaining units will be in the second row, they will still have fantastic oceanviews.  Check out our Casitas page to learn more!  http://www.ecuadorbeachfrontproperty.com/casitasdelsol.html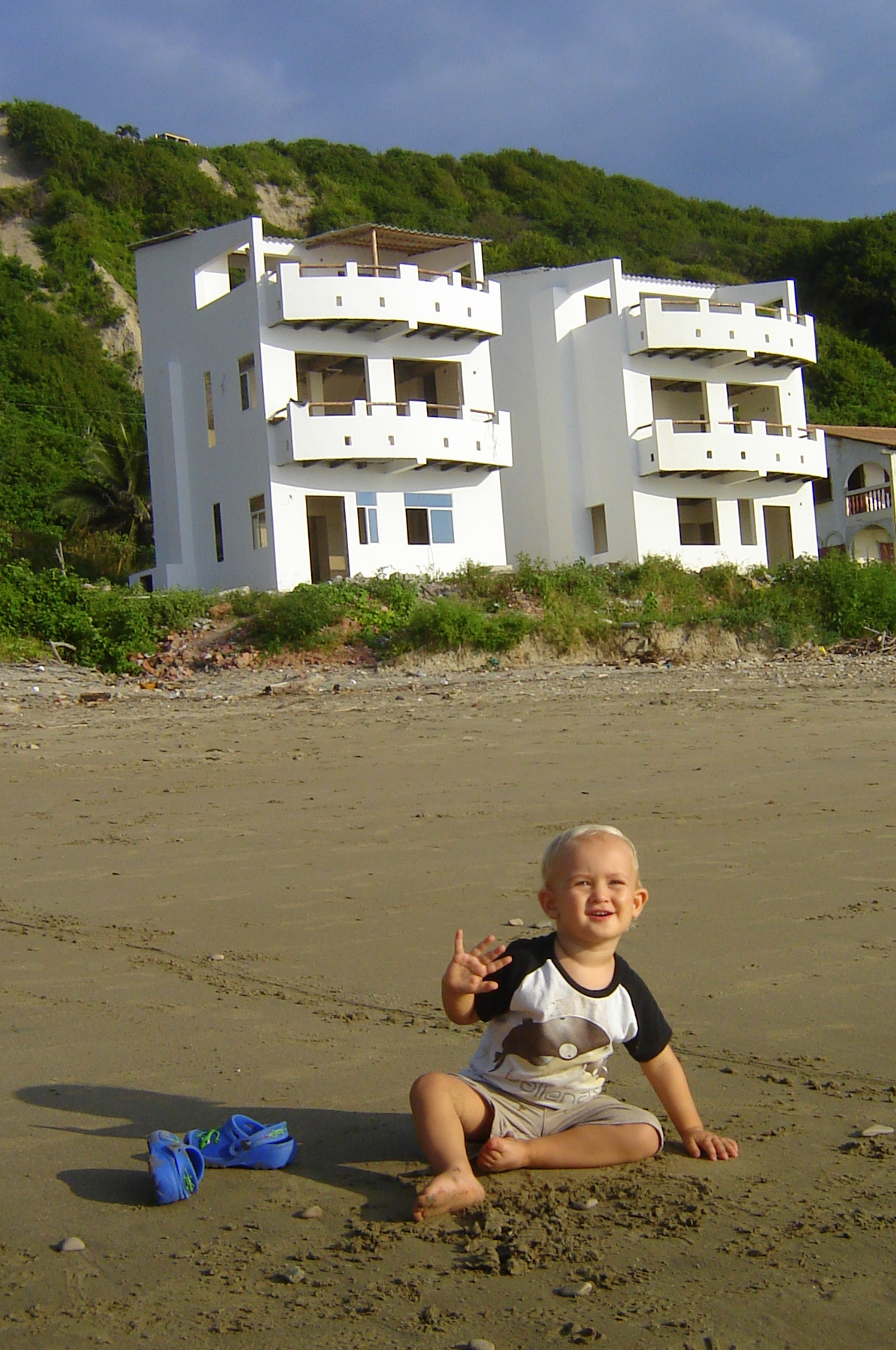 The climate here on the coast this past week is honestly as good as it gets–bright sunny days in the mid-80s.  No rain now for over a week–seems like the rainy season is wrapping up and the nights are beginning to cool down a bit.
One of our buyers of the Casitas project told me today that she and her husband sat on their balcony last night totally mesmerized by the glowing phosphorescence in the waves each time they crashed ashore. Tom and I have seen phosphorescence (also called bio-luminescence) in the Caribbean and in the Gulf of Mexico but were thrilled to learn of it here as well. I guess we haven't spent enough time gazing at the water at night!