People often ask what our least expensive beachfront land sells for. Well, the answer is $11,500.
In fact we currently have 2 adjacent beachfront lots listed at this low price. Each lot is 10 meters wide by 20 meters deep for 200 sq m or 2,152 sq ft total. These beachfront lots are located on the southern end of the quiet fishing town of San Jacinto. The lots are perfectly sized for building a small beachouse or to keep as an investment for the future. The lots back up to small a biological reserve and are about a three minute walk to the Portoviejo River.
We are asking $11,500 for each lot or $22,000 for the two together. You're looking at a price of a little over $5 per square foot of beautiful beachfront land! Imagine finding those kinds of deals nowadays in Costa Rica or Panama!
Consider investing in Ecuador while the prices are still so low!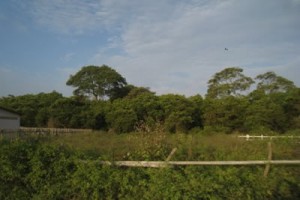 Learn more about these affordable properties: http://ecuadorbeachfrontproperty.com/Lots10and11.html