The new Quito airport becomes operational as of February 20, 2013. Apparently, the name will still be Mariscal Sucre International Airport (not Mitad del Mundo International as originally proposed) and the same airport code (UIO) will be maintained.
The new airport is a much improved version, with longer runways, far better clearance (as opposed to flying through the mountains and between multi-story buildings in the middle of the city!), and will be over 1300 feet lower in elevation.
The large drawback to the new airport, however, is that the location near Tababela northeast of Quito will require a minimum of an hour (and expect to roughly double that if traffic is heavy) to access the Mariscal, Quito's popular tourist district. Given that many international departures and arrivals out of the airport occur in the early morning and late evening, respectively, passengers are often required to overnight in Quito. However, the inconvenient distance to the new airport from Quito may cause many travelers to consider finding a closer place to stay.
One closer option is a lovely and tranquil guest house located in Tumbaco, located roughly 40 minutes from the new airport (this is an estimate–the actual time it will take given traffic will only be known once the airport is actually open and should be considerably less once the roads are completed). The cottage sits on a large property owned by a British-Ecuadorian couple. Sylvia is a biologist, bird watcher, and has lived in Ecuador since 1978 with the first 12 years in the Galapagos, is fluent in Spanish, and has good knowledge of many of the national parks and reserves in the region. They have their own chickens, bees, avocados, lemons, etc.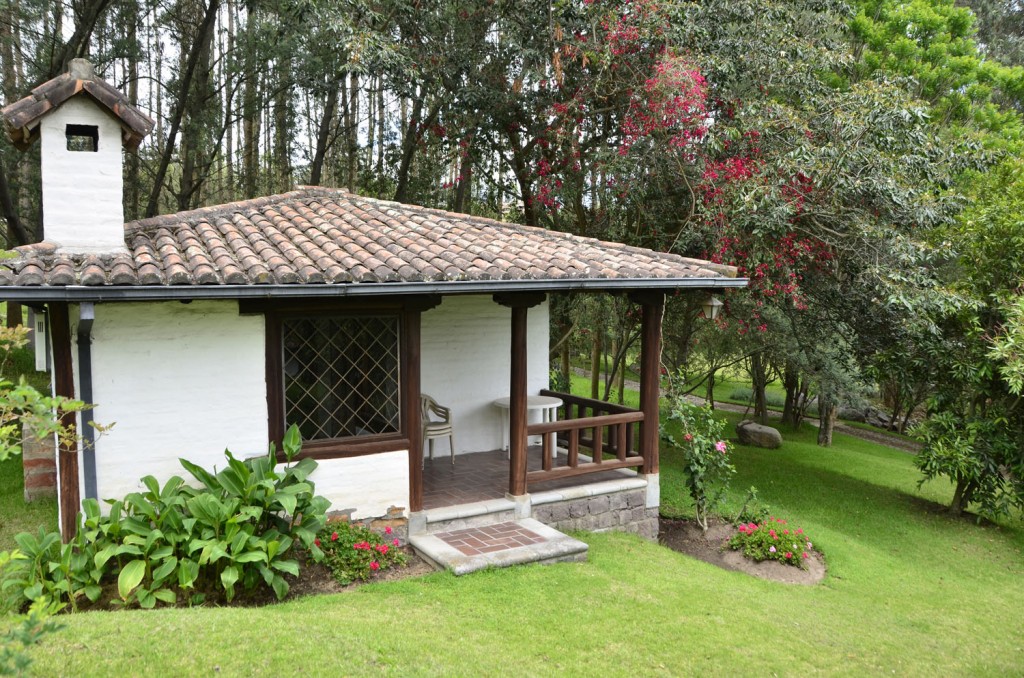 Here is Sylvia's description of her guest cottage:
For a relaxing stay just outside Quito, for a day, a week, a month – come and rent our self catering guest cottage on a four hectare property in the valley of Tumbaco. Bird watching from your terrace, over 30 species recorded – including tanagers, the giant hummingbird, vermilion flycatcher, scarlet-backed woodpecker and ringed kingfisher.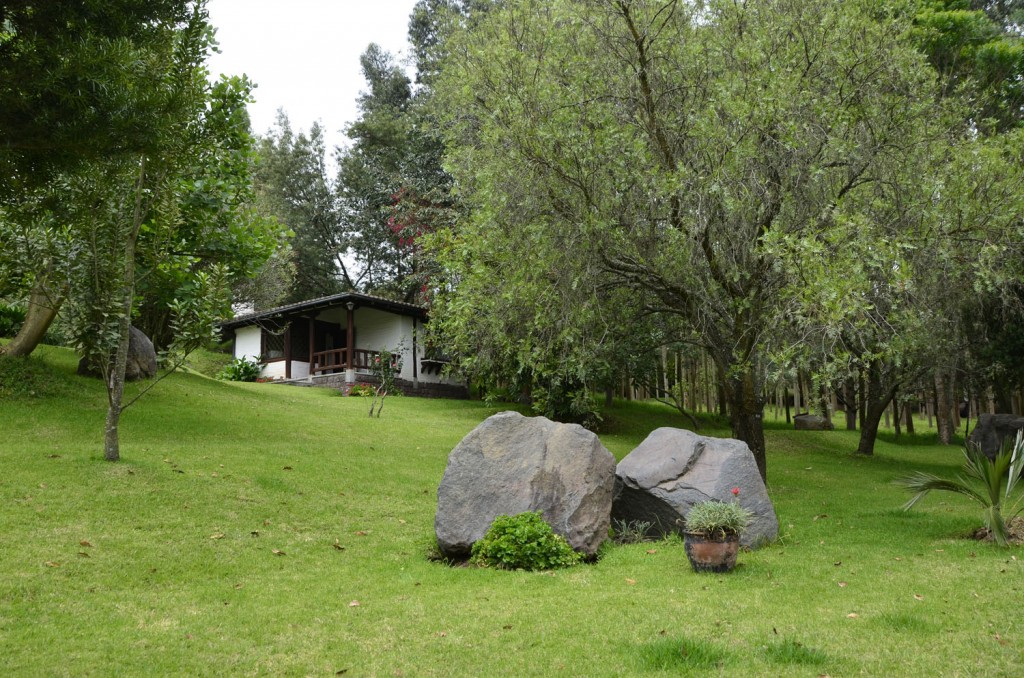 The cottage has a terrace, well equipped but small kitchen/sitting area with a working fire place, bedroom with two single beds, and bathroom with hot water. Provisions to make your own continental breakfast are supplied. Fresh farm eggs can be purchased. The guest house is equipped with Wifi.
Prices:
$20 single/$35 double per night
Discounts for longer stays
$100 single/$175 double for a week
$300 single/$400 double for a month (no breakfast supplied)
Laundry service is available. They can help arrange for airport pick up and drop-offs with a long-time trusted driver. Sorry, no pets as they have 3 dogs.
For more information or to make a reservation, please contact the owner, Sylvia Harcourt via email: sharcourt [at] gmail [dot] com