The year-round warm climate here on the coast makes for great opportunities for creating beautiful tropical gardens. However, there's not exactly a plant nursery section in a big box store here in this part of Ecuador's coast. There's really not even a big box store, with the minor exception of Mi Comisariato at the El Paseo shopping center in Portoviejo. So, where can you buy palms, fruit trees, and flowers for your new home?
The place to go is the small town of Sosote, just outside of Portoviejo. Sosote is better known as the source of tagua jewelry for this part of Ecuador. Here as you pass through the town, bisected by the new four-lane highway to Portoviejo, you'll see a dozen or more road-side stores selling tagua jewelry in addition to clay pots of all sizes, coconuts and  ropes of blood sausage. I should mention that the latter is not recommended. Poor Tom learned the hard way a few years back and still recoils at even the mention of sausage from Sosote.
In the midst of these numerous roadside establishments, you will to come a row of flowers, fruit trees and palms along with a sign saying "Vivero," meaning nursery.
Here you can find ornamental plants that you'll no doubt recognize from back home. The only difference perhaps is the price where most flower varieties run between $0.50-$2.00 each.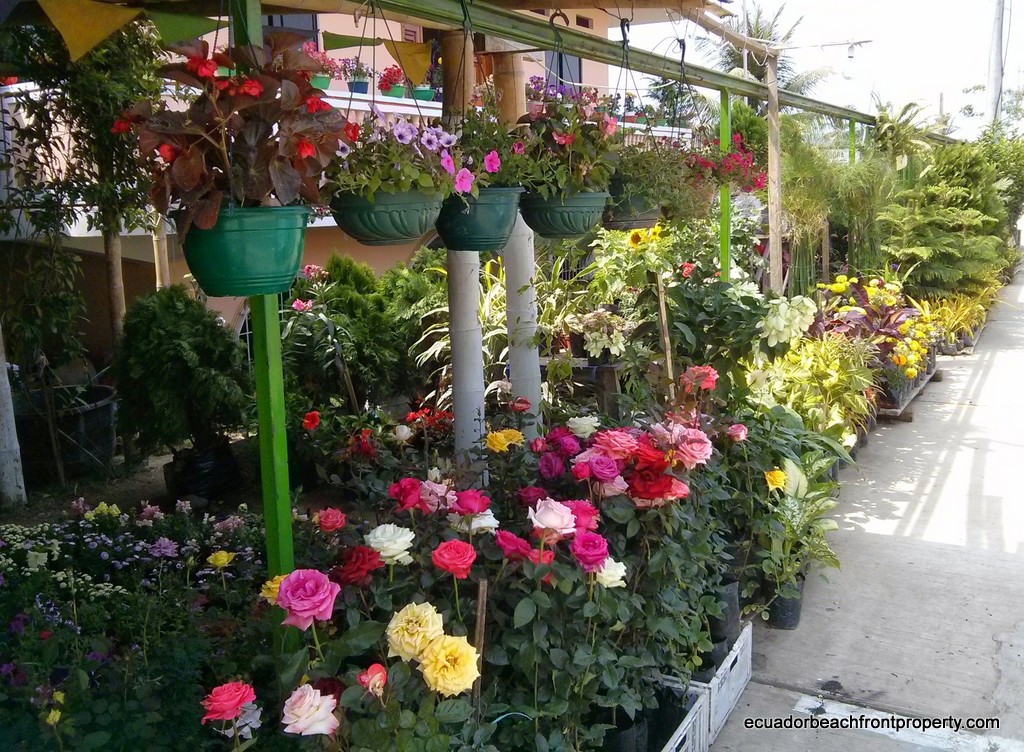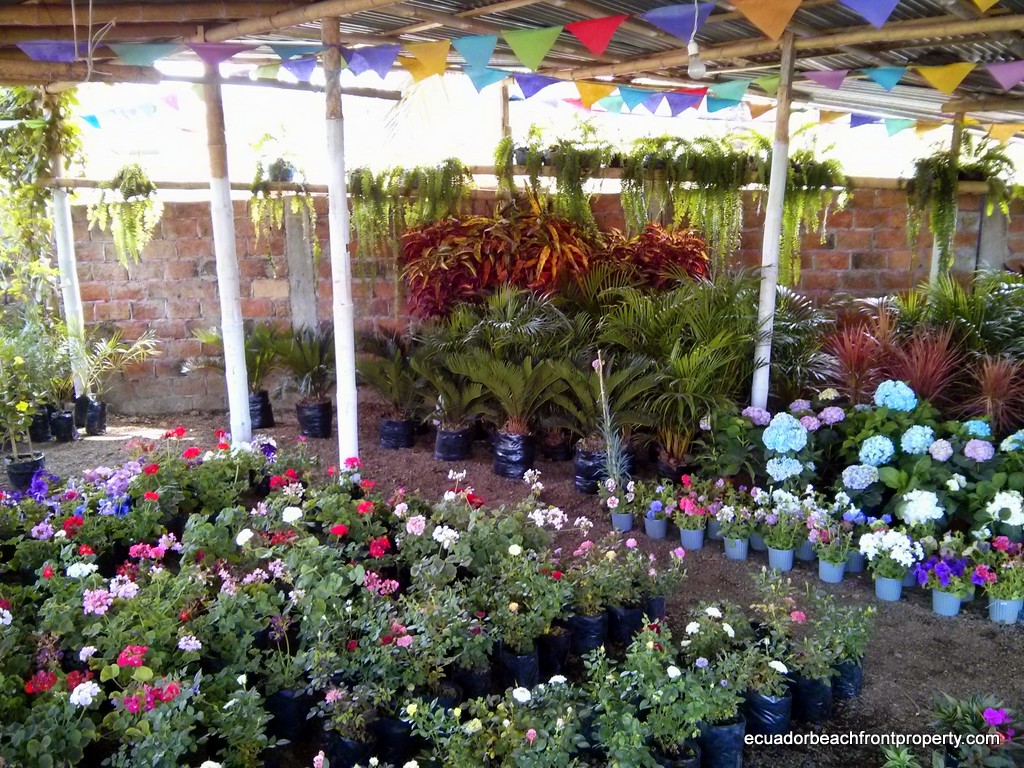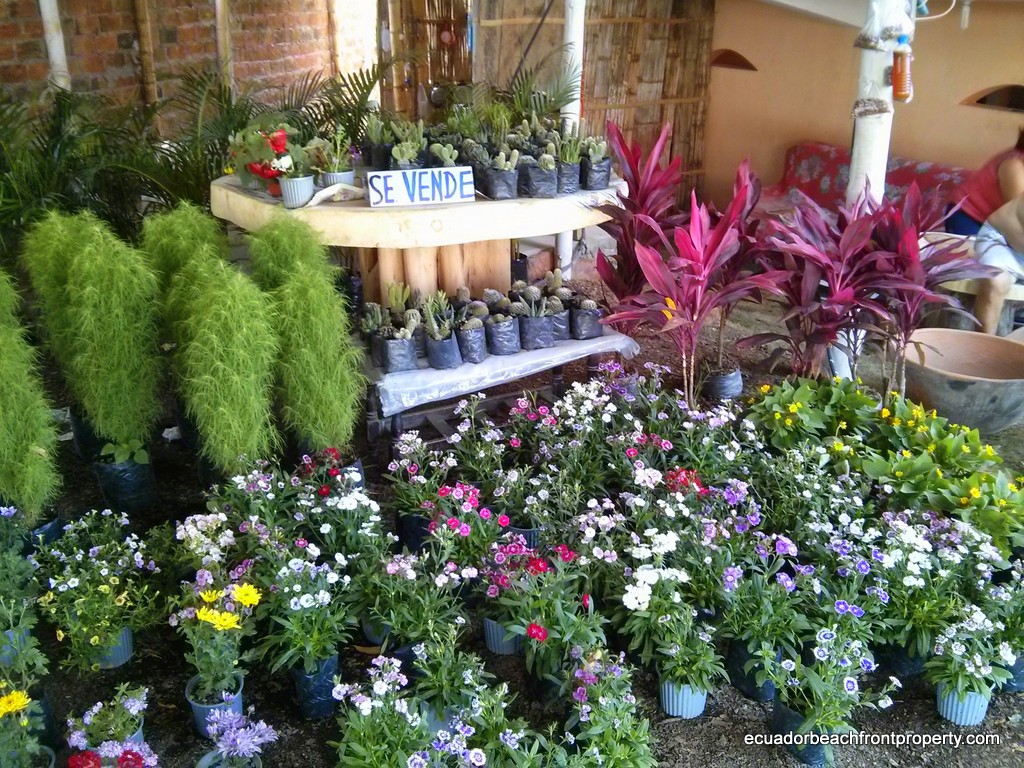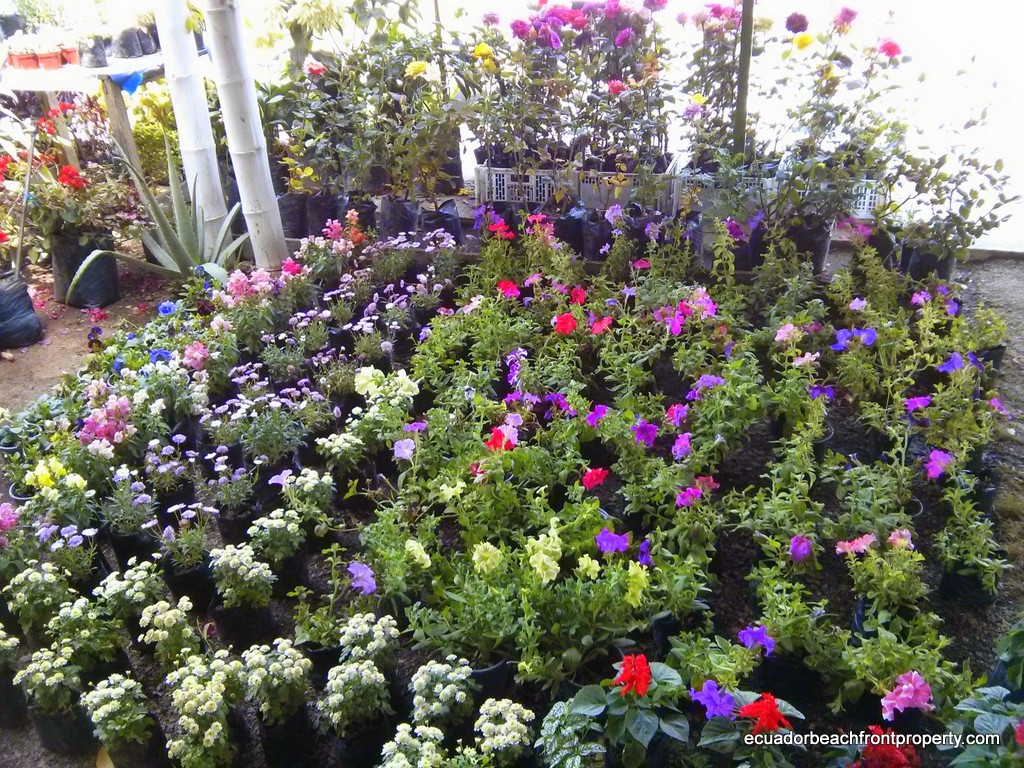 I was treated to some fresh coconut water to sip as I wended by way through the maze of color during my plant shopping spree .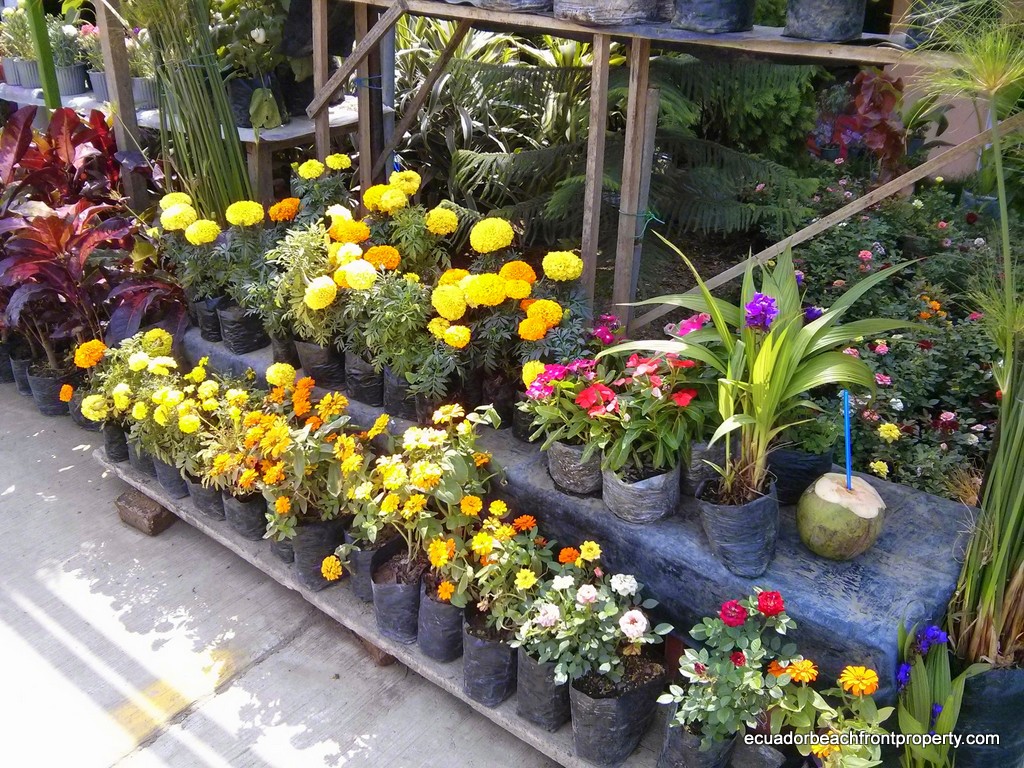 You will also have many varieties of palms to choose from, from coconuts to sago palms. I bought one of the papyrus plants on the right below for $8.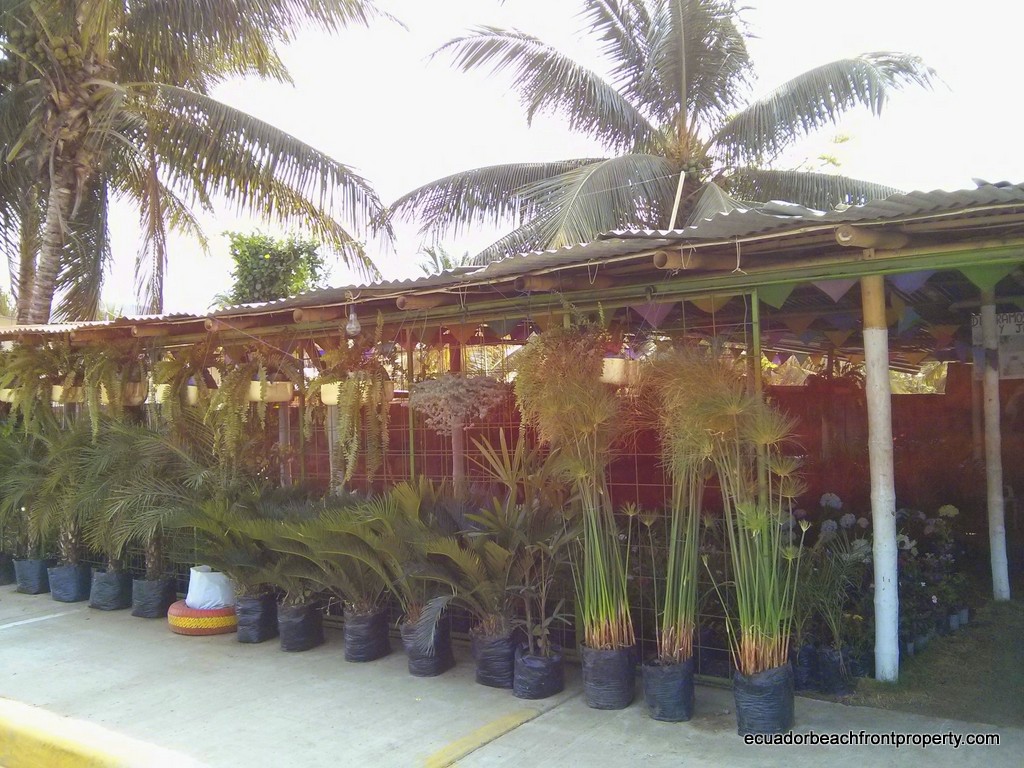 And of course fruit trees abound, many already bearing oranges, limes, etc.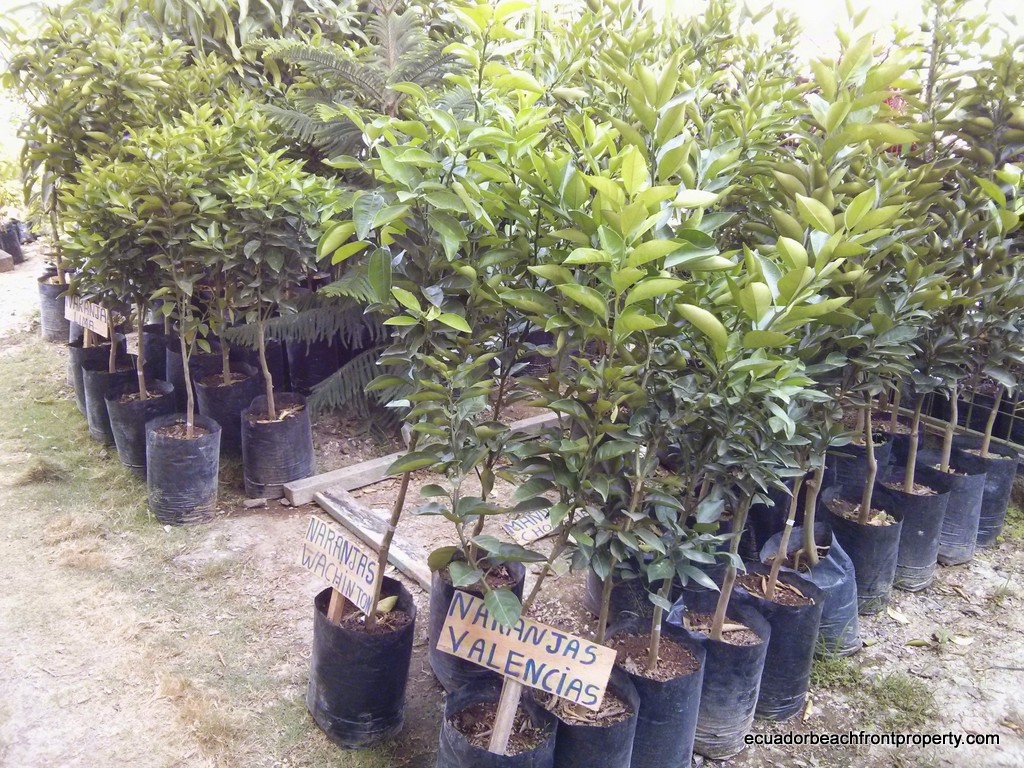 And here's a mango tree line-up for all you mango fans.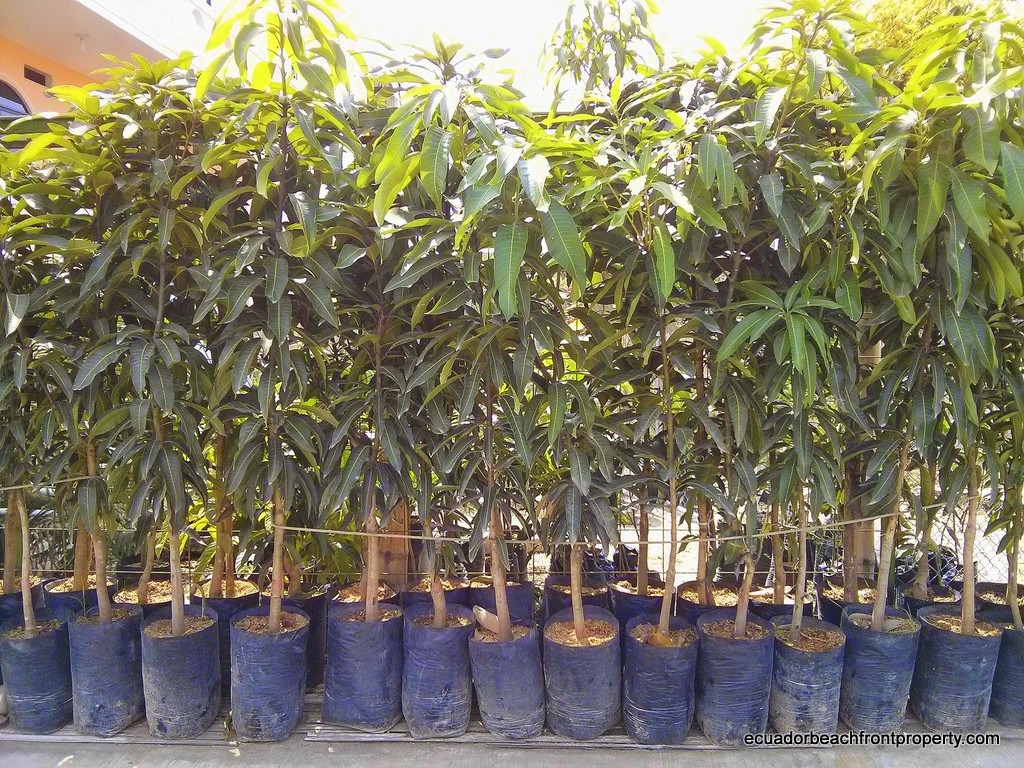 A final view of the nursery from the road to Portoviejo.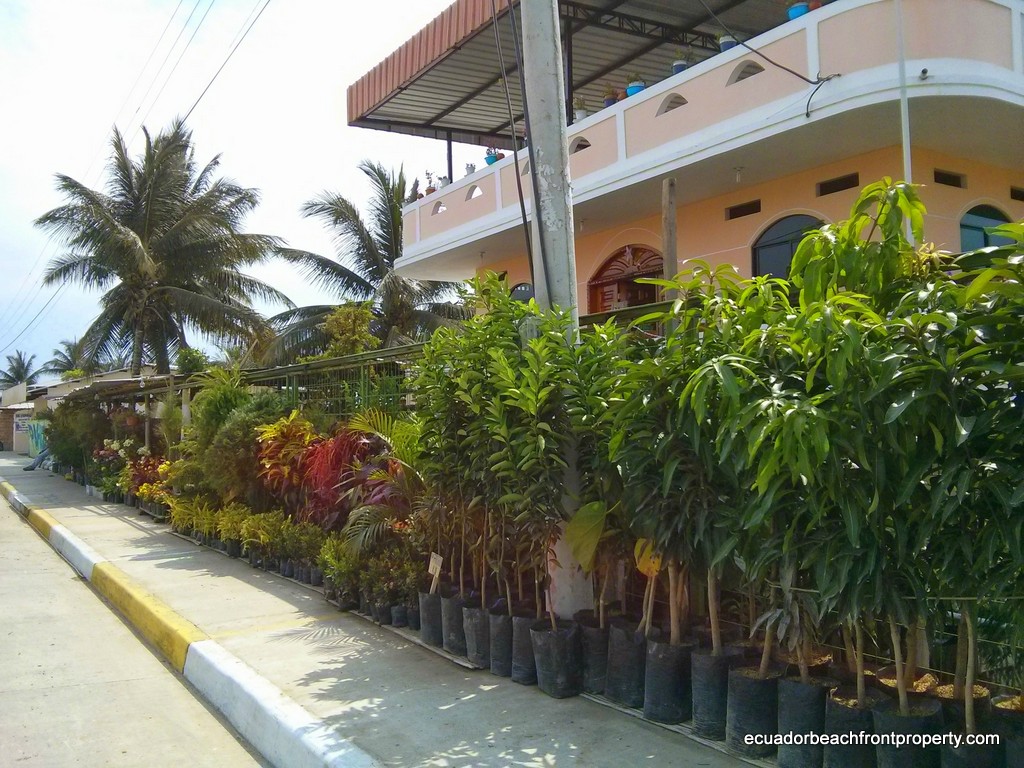 The nursery also sells large bags of mulch for $5 each and even will come do custom landscape work your property. I loaded up both the back seat and the bed of the truck with 4 bags of soil and LOTS and lots of plants and the bill came to $100. I also bought four large clay pots for $25 each (they wouldn't budge below that price, even with buying four). So my final cost for the day was $200.