This past Mother's Day, Tom, Kai and I decided to take a little leisure ride along the undeveloped stretch of beach that connects San Clemente and Bahia. Tom had done the trip on his motorcycle a couple of years ago, but I'd never gone past Punto Charapoto and was interested in seeing this section of coastline.
The trip inland between San Clemente and Bahia via the present highway cuts inland along meandering, hilly roads and takes about 25 minutes. The trip along the coast according to our odometer was 17.9 km (~10.8 miles) and is only navigable at low tide.
Fishermen often travel this stretch of coast at low tide as a short cut between San Clemente and Bahia.
Tide pools are so much fun to explore and have many residents, including oysters and lobsters.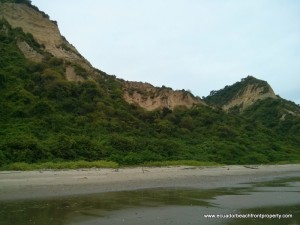 Good potential for paragliding using updrafts off the cliffs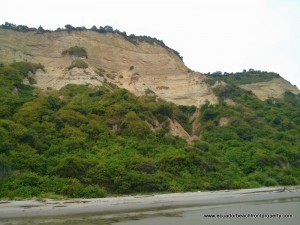 One of the few lightly developed sections of this stretch of coast is Chirije, an ecolodge with an impressive collection of pre-Incan artifacts collected locally.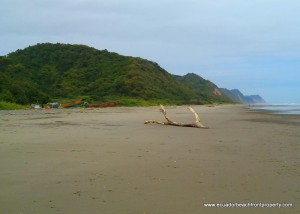 That concludes our photo tour. The Correa government is considering constructing a coastal highway along this stretch of beach to significantly shorten the distance to Bahia. Plans for the specific route have yet to be released.