We work largely in the Portoviejo River Valley which extends along the Ecuador's central coast from Crucita to San Clemente. The Rio Portoviejo bisects the valley and separates the far northern end of Crucita from San Jacinto at the "Boca," or the "mouth" of the river as it drains to the ocean.
Although it is only about six miles as the crow flies between Crucita and San Jacinto, it currently takes about 25 minutes in a vehicle because there is no direct, coastal route. Instead travel between the towns is along bumpy, meandering inland farm roads. There are plans in place to build a bridge at the Boca and to improve the beachfront roads of San Jacinto and Crucita starting in the coming year which will reduce the drive time to less than 10 minutes.
The other week we had friends/clients in town for whom Tom is building a house at the Boca. They were interested in hiring a boat to take us upriver to explore the area a bit more. We traveled roughly 4.5 miles upriver and fully enjoyed the peaceful scenery.
Beginning at the Boca, the river is lined with mangroves that are teeming with pelicans and frigate birds. We also saw lots of different wading birds including several kinds of herons and ibises. A few years back, Tom and I even remember seeing a flock of flamingos shrimping at the Boca as well!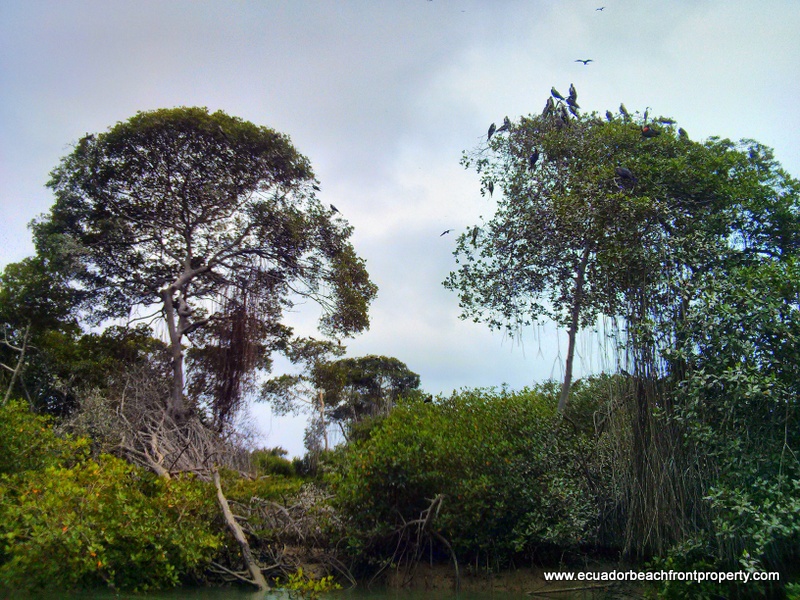 As we traveled further up the river, there were fewer birds but LOTS of giant iguanas hanging out in the trees along the banks. Some of these iguanas were at least 3-4 feet in length (sorry the zoom on our camera didn't adequately capture the impressive iguana scene)!
The mangroves were soon replaced with simple houses as well as farmlands growing corn, onions, peppers, bananas, rice, mangoes, and papayas using pumps to capture river water for irrigation.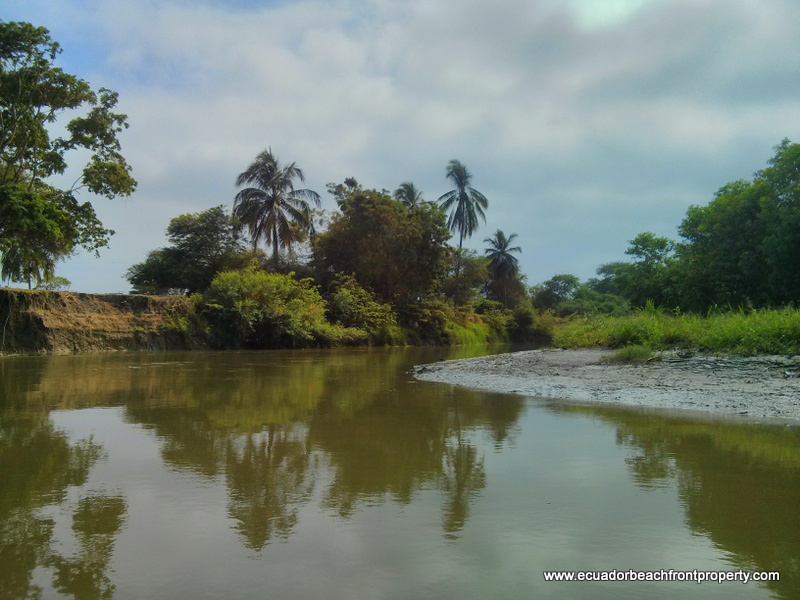 Here is a summary of our track along the river showing the georeferenced locations of where some of the above photos were taken.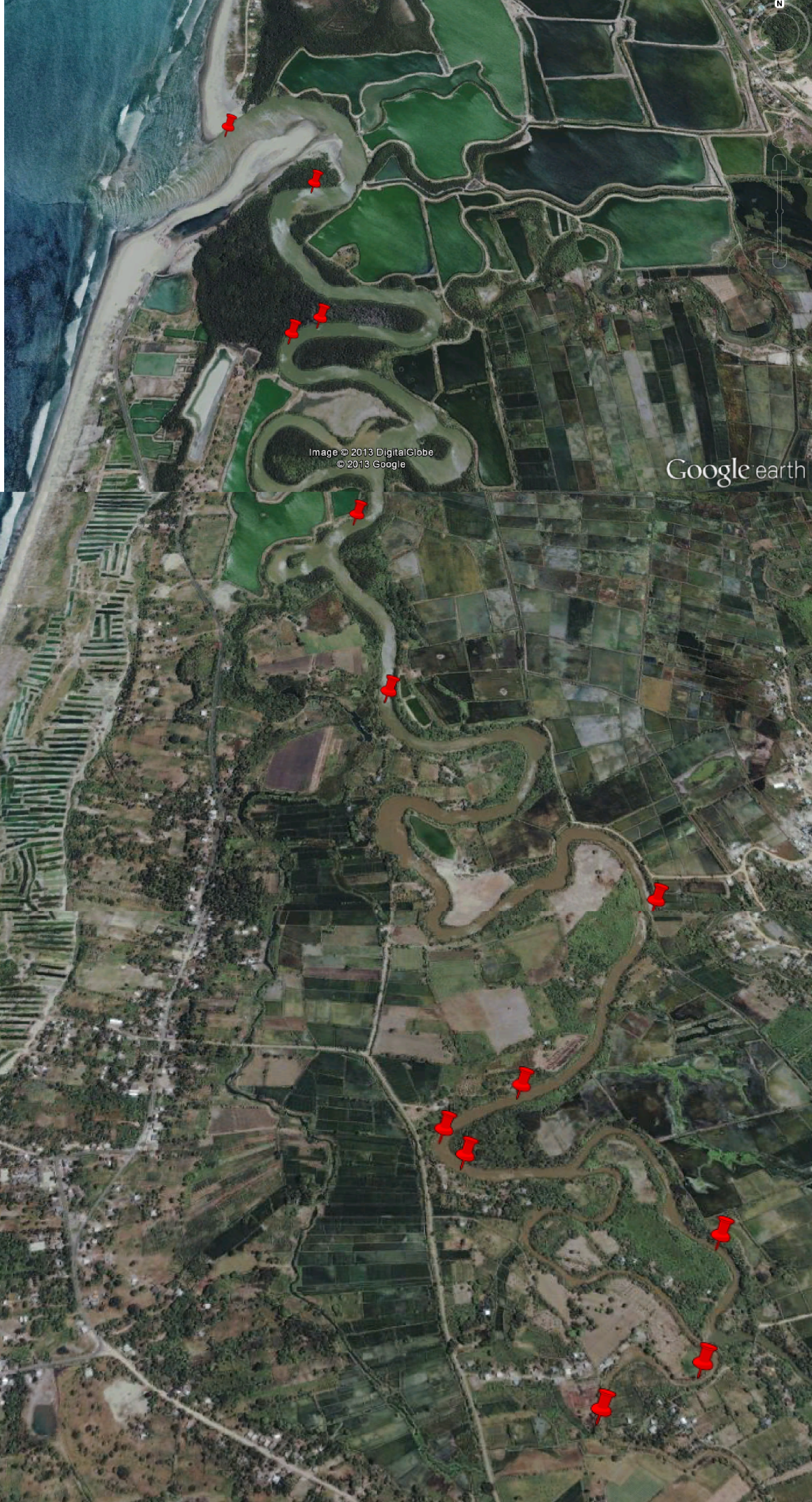 We enjoyed our morning on the river and left with a better sense for some untapped tourist activities in this area, including kayak rentals and birdwatching tours. There are still many niches like these  to be filled in Coastal Ecuador.